If you read my blog about what a Wartenberg Wheel is, then you know that I purchased this toy from EdenFantasys approximately at the beginning of June. Yea, I know this review has been a LONG time coming but it's mostly because I really didn't want to write a bad review for it but I'm stuck!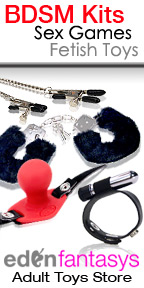 The
Fetish Fantasy Series Wartenberg Wheel
is/was a disappointment. It was smaller than expected and felt more like a toy pizza cutter than a Wartenberg Wheel. It was flimsy and didn't deliver the needle-like pin prickly sensation like it was supposed to!
The prongs are dull and blunt, not at all like the needle-like spikes of the one I had used before.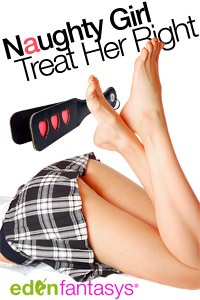 Fetish Fantasy Series
turned the Wartenberg Wheel into a tickler. A real Wartenberg Wheel should draw blood if applied with the proper pressure; this wheel does not EVER get the proper pressure.
This toy is inexpensive, harmless, and... For lack of a better term, kid friendly. I filmed a couple of tickle videos with this toy, but then handed it over to my three year old for her toy box. This object cannot be classified as an adult toy in my opinion.
If you are looking to use this toy as a Wartenberg Wheel is intended, you're going to be shit out of luck with this adult toy.

If you're looking to use this toy for your daughters Play-Doh table, I think you'll be VERY satisfied!