This month's
EdenFantasys
review is on
Sliquid Organics Natural (lube).
I got the trial size, because let's face it. Unless you know something's going to be good why spend $10 when you could only spend $2?
When it comes to lubes there's not much of a grey area. It's either yes or no. Unfortunately with this lube, it's going to be a no. I wouldn't recommend this lube. Mainly for the fact that a lube is supposed to...well lubricate.
This lube has all the qualities you want in
paint
. Goes on smooth. Dries quickly.
I used this lube while in the desert (Joshua Tree, California) one of the most dry places I've ever had to visit! This lube was NOT up to the challenge.
→
I tried it first with a hand job.
→→It was horrible! I constantly needed to reapply.
→
Then we tried a blowjob.
→→This lube is slightly on the bitter side and had almost a gritty feel to it in my mouth.
→
Last ditch effort was sex.

→→Once again this lube FAILED. The only reason we were both able to get off was because my own internal lube came to save the day!

Clean up is easy, it just washed off or you can use a baby wipe. Got some on your sheets? NO PROBLEM! This lube doesn't stain and easily washes away.
I also looked into some of the things other reviewers tried with the lube. One girl who lives in a similar climate to the one I was visiting said it made a much better body lotion.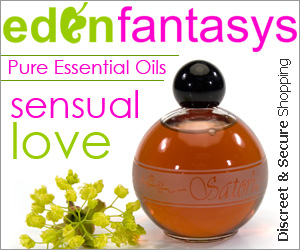 Damn! That was the best tip every. I use it right after shaving and my legs are super soft FOR DAYS!
So this review wont end on a sour note.
Sliquid Organics
may make a pretty crappy lube, but it makes an
AWESOME
lotion.